Top 5 reasons for not downloading the most talked Pokémon Go mobile game.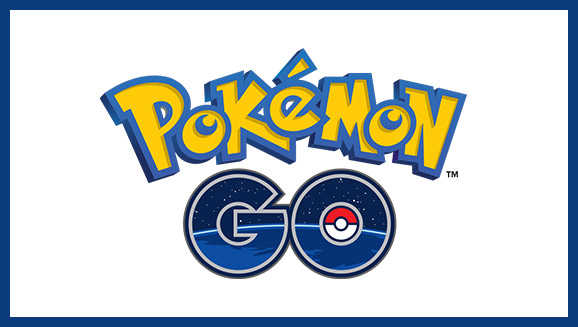 Though this game is trending a lot among the youth and the real Pokémon cartoon lovers.
Niantic Co.
Pokémon Go is a free-to-play location-based augmented reality mobile game developed by Niantic. It was released in July 2016 for iOS and Android devices.
The game allows players to capture, battle, and train virtual creatures, called Pokémon, who appear on device screens as though in the real world. It makes use of GPS and the camera of compatible devices. The game is free-to-play, although it supports in-app purchases of additional gameplay items. An optional companion Bluetooth wearable device, the Pokémon Go Plus, is planned for future release and will alert users when Pokémon are nearby.

It's obviously an even more addictive game than Candy Crush Saga and Clash of Clans. And there might be a zillion reasons to play Pokemon Go but, we at BlogThrust give you five such reason to not to play Pokemon Go.
Here Blogthrust presents Top 5 reasons for not playing the most trending Pokémon Go mobile app and game.
1. Fake Pokemon Go Apps are there on app-stores.
Any game that's popular catches the eye of hackers. People in India are downloading the APK files for the game from unverified sources and that can lead to attacks on your smartphone and data. If you get a bad APK file you are opening up your phones data to the hackers. Some hackers can even remotely take control of your smartphone and steal your valuable financial data. Mind it and download it on your own risk. It may be a virus instead.
2.The Death Of Your Phone's Battery
 
All the biggest battery-eating culprits are in action when it comes to Pokémon GO. Your screen is the biggest battery hog, and you'll be using it plenty. On top of that, you're going to use your camera so that you can see the Pokémon in the real world. And to top it all off, the ever hungry GPS is a must to even find the Pokémon in the first place. All of this together is a recipe for dead phones.
3. It's Really Not Free
 
Pokemon Go might be a game that's free to download on your smartphones, but it uses a lot of data on your phone. That basically means that you'll be exhausting your internet packs even before your bill cycles. This game benefits your mobile network provider the most and will empty your pockets if you get too addicted to it. 
4. No more Privacy
 
Cyber security firm TrendMicro recently said in a report that Pokemon Go gets constant access to the camera and GPS of your smartphone. For some iPhone users the game is also getting full access to users Google accounts. This basically is reading into user patterns by the game developer. The developers did say that they have resolved the issue, but still it's left to your imagination what emails do developers want to read on your Google account. Also it leaves a potential risk to users from hackers.
5. It's Dangerous
 
Pokemon Go is a game that's played on the go. And many people in US have been reportedly playing this game while driving and then crashing into walls. In India where the traffic is mostly at a standstill, you might be lured into playing Pokemon Go, but it can be fatal. It might be a fun game, but if you mix it with the wrong things in life, things can take an ugly turn. Also with so many sewage drains uncovered in India, you are at potential risk of falling into one and injuring yourself while playing this game.
Thus the amazingly popular is surely showing 5 such results to avoid it.
Following Trend is not always a great things..
LIKE US ON FACEBOOK @www.facebook.com/blogthrust